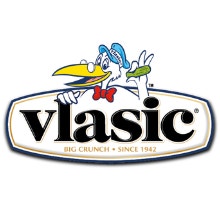 Vlasic: America's favorite pickle
Discover true American dill pickles from Vlasic. I❤️» Their unmatched flavor and crunch will add a yummy US touch to your burgers and sandwiches! Wow your friends and family with your meals!

Explore our selection of Vlasic pickles and the other products we carry in our American grocery store.
Learn more