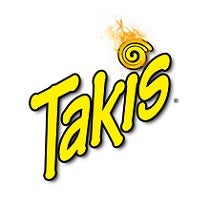 Takis: corn chips that'll knock your socks off!
Discover Takis chips, unique, super spicy snacks. These rolled corn tortilla chips will spice up any party! A fresh burst of tangy lime goes perfectly with their powerful hot pepper flavor. Can you handle the heat?

Browse all of the different Takis snacks we carry in our online American food shop.