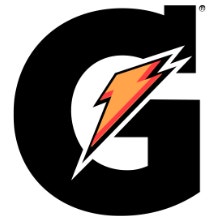 Gatorade: the most famous energy drink of the USA!
Gatorade hydrates, energizes, and replenishes, so athletes love it. But you don't have to be a gym rat to enjoy their all-star flavor line-up, including: Cool Blue, Lemon-Lime, Grape, Glacier Cherry, Fruit Punch, and Frost Glacier Freeze. On your marks, get set, go!

Discover our selection of Gatorade isotonic drinks in our American food store.

"