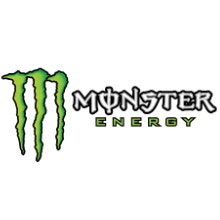 Monster Energy: the energy drink with fruity flavors
Monster Energy Drink is a carbonated or tea-based energy drink launched in 2002 in the States. You will choose according to your taste and your color preference (blue, red, yellow, pink) with Monster Mango Loco, Punch, Energy Ultra, Dragon Tea cans and many other rare flavors with and without sugar.

Check out our Monster beverage selection and order online on our world shop online page.