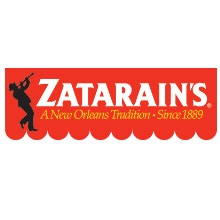 Zatarain's: New Orleans in a box!
Zatarain's pays homage to world-famous Cajun cuisine, with dishes that you can easily make at home! Red beans and rice and Jambalaya are just two of the many southern specialties made easy by Zatarain's. When you want to infuse New Orleans flavor into your meal, whip up one of these quick and delicious side dishes!

To browse all the Zatarain's products we carry, visit our <a href=/us/">online American food shop</a>!</p>"
Learn more