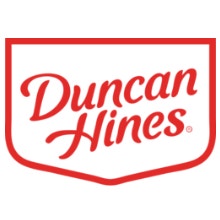 Duncan Hines: everything you need for truly scrumptious desserts!
The next time you want to make baked goods everyone is guaranteed to love, let Duncan Hines help! With products like their light and fluffy angel food and decadent blue velvet cake mixes, their fruit fillings, and their single-serving cake cups with Oreo or Chips Ahoy crumbles, Duncan Hines can satisfy any craving!

You're in luck, there are tons of great Duncan Hines products on our website!

"
Learn more