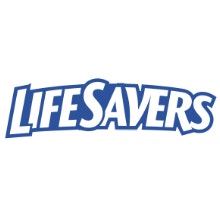 Life Savers: candy to the rescue!
Life Savers candies really live up to their name! This tasty, life preserver–shaped candy comes in both minty and fruity flavors, wrapped in an iconic foil tube. And Life Savers really can come to the rescue if your breath needs freshening or you could use a boost of energy during a long day!

Make sure you always have Life Savers on you—stock up at our <a href=/us/>online American food shop</a>!</p>"