About us
Once Upon a Time...
Once upon a time a French girl took a trip across the ocean and found herself in a land of delicious new tastes and treats that enchanted her during her long sojourn abroad. A beautiful culinary love affair had begun…
My American Market was born in Anne-Claire's heart and mind in the fall of 2008. The adventure started with a ranch dressing craving (never underestimate the power of your cravings!). After settling in the south of France following a few years in the U.S., Anne-Claire soon realized she was missing the products that represented a piece of her American life, of the place she used to call "home". Unfortunately, the available means of acquiring these favorites (waiting for an American friend's visit, having food sent to her from the States, stocking up at specialty stores while in Paris, etc.) soon proved insufficient.
Her cravings were just too strong, and she correctly assumed that other American food junkies in France felt the same way.
Since its 2009 birth, My American Market's family has grown to include new team members.
The Head Honcho of My American Market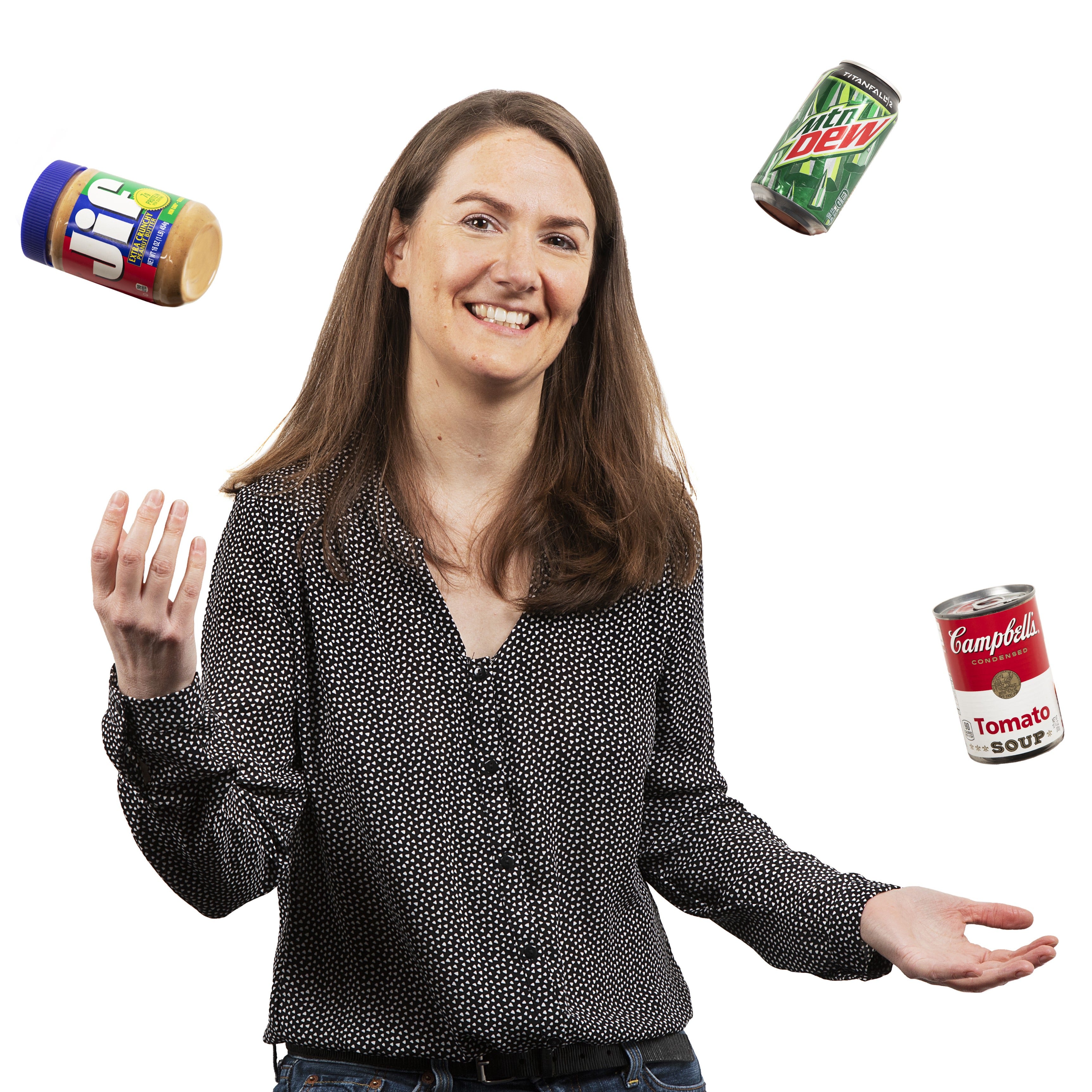 Anne-Claire
You can thank her for the creation of your favorite All-American grocery store! My American Market was born from her desire to satisfy not only the American expatriates' cravings but also the curiosities of Europeans who had never tried all-American classics like "the root-beer float" or "Marshmallow smores".
Anne-Claire's Secret Weapon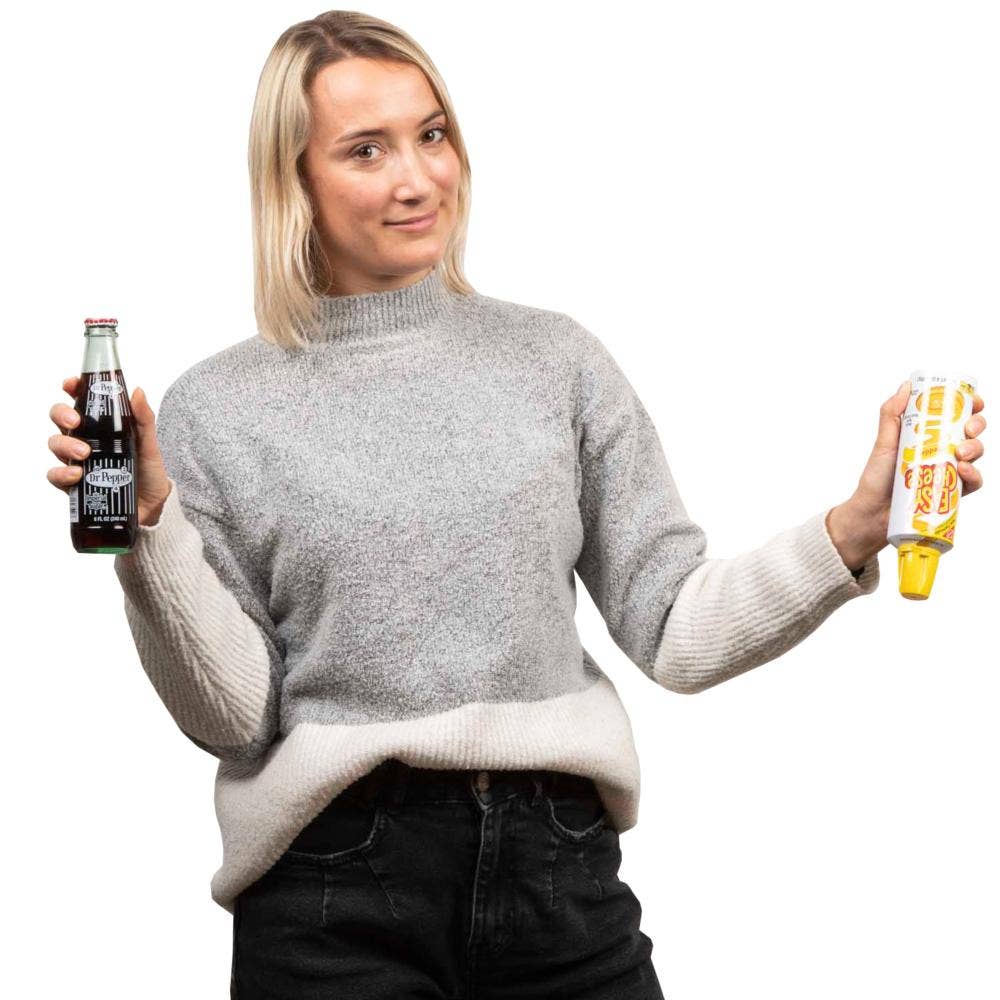 Elodie
Never one to stress out and yet always full of energy, she'll take any project to the finish line and is always on the lookout for great deals on a trip or her favorite clothes! She's got two passions: floral art and padel, the perfect balance between yin and yang. In short, you're never bored when Elodie is around!
Procurement and Logistics Team, aka the Keylogs
Never fear, the Keylogs are here! This super group is to thank for bringing such a wide range of unique and delicious products to Europe. They also make sure your orders reach you at supersonic speed!
Thibaut
Our purchase guru is here! Thibaut is known to purchase in bulk the same way you'd buy a pack of Takis. With the support of his team, he makes sure you shelves are stocked with the latest best-sellers. He knows exactly what you'll like because he himself has a sweet tooth—which he'll happily show you with his broadest smile. He likes to switch things up as far as his hobbies are concerned: Mondays are for karting, Tuesdays for golfing, Wednesdays for swimming, Thursday for curling, Fridays for barbecues, and weekends for naps! A whirlwind of a week!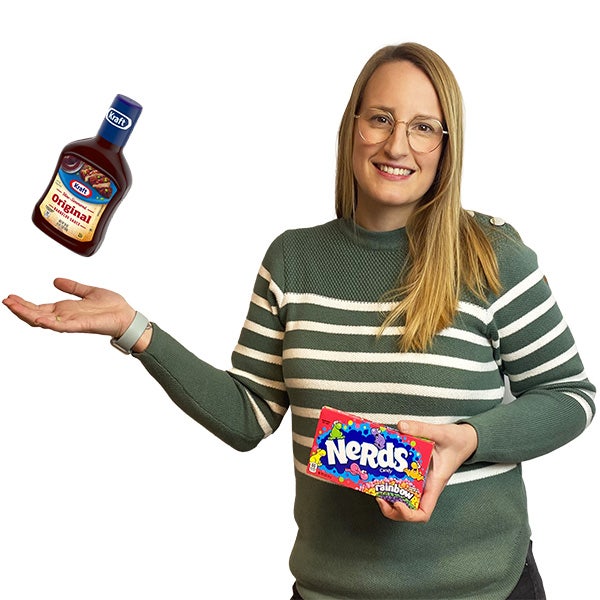 Claire
Claire is in charge of importing our US products, which she knows very well! This French-Canadian was raised on the flavors of North America. Proust had his madeleine, Claire has Mountain Dew. One sip, and she's instantly transported back to her childhood summers on the Great Lakes.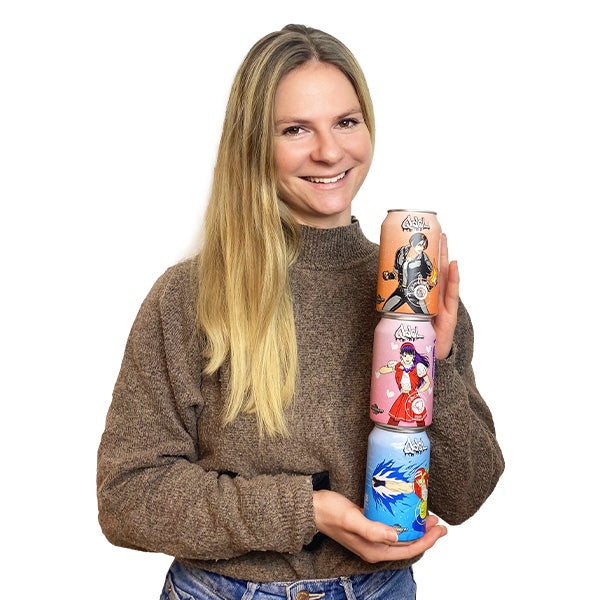 Léa
You've found our Dream Team's exercise junky! She's always ready to help redecorating and moving furniture around to show off her guns! She may have an innocent face, but she's a force to be reckoned with, especially so when she's making sure our products are 100% up to code! You'd think her hailing from the French region of Brittany might mean she'd be into folk music, but nope, you're more likely to hear her blasting some dubstep during her workouts!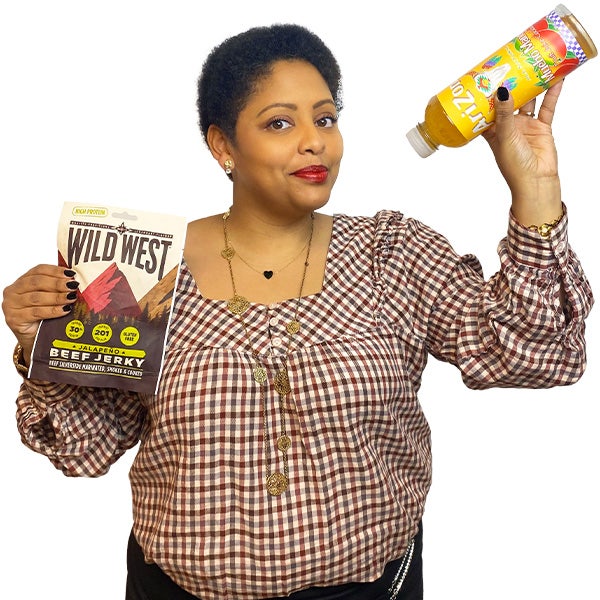 Jessalynn
Did you fill up your cart with your favorite goodies already? Then Jessalynn is one of the people you can thank, as she's in charge of our purchases. She won't waste a minute making sure our shelves are filled with goodies each more delicious than the last! Her infectious smile and high energy are the delight of all those who work with her. Watch for the rain though! She's known to hum along to her favorite song while she's working, only ever so slightly off key! ☔️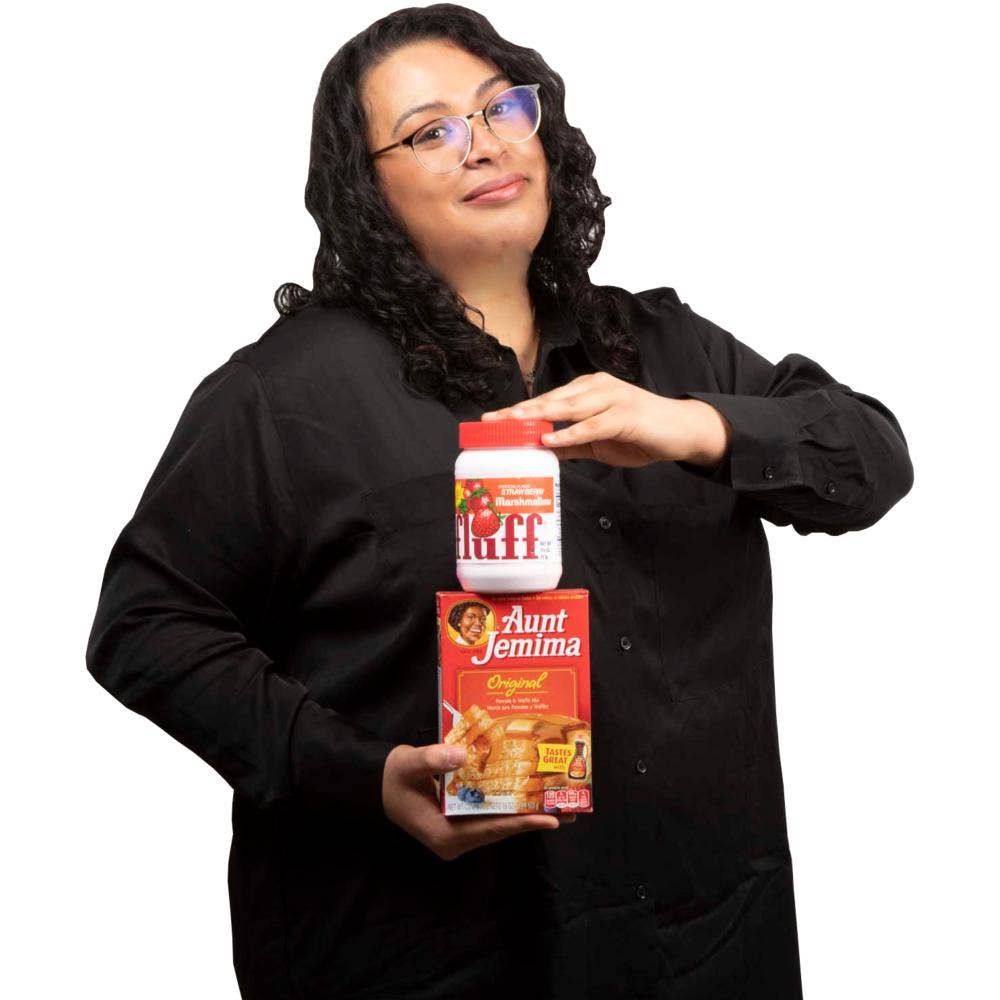 Nadia
Nadia hails from the Italian province of Modena (that's in northern Italy if geography is not your forte). She's in charge of logistics and communication with our warehouse in Paris. Her goal is to ensure that our products reach your cart as quickly as possible. The cherry on top? She'll do so with her beautiful singing voice, as she was a singer back in Italy!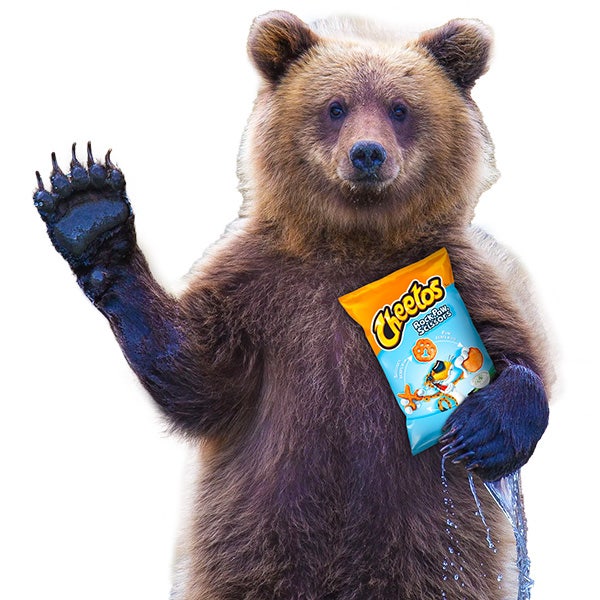 Nicolas
Don't let him intimidate you with his occasionally gruff attitude, this one's actually a softy on the inside! The best way to his heart is a delicious Asian dish, especially so if it's a spicy one. Just make sure you avoid coriander! He's already mastered three disciplines: hockey, gardening, and logistics. He always knows where our goods are, whether they are in the middle of the ocean, in port, on the way to you or in your mailbox.
Digital Team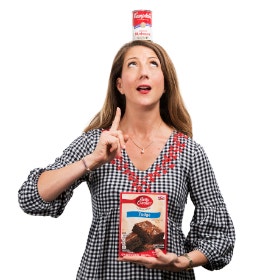 Audrey J
Audrey's million-dollar ideas and her enthusiasm make her the ideal person to oversee Crew 42 and the M&M's. Her management style is a breath of fresh air…but hurry, hurry, there's no time to waste!
IT Team, aka Crew 42
In "The Hitchhiker's Guide to the Galaxy," the answer to life, the universe, and everything is 42. Our IT guys are know-it-alls (in the best way possible!), so it's only natural that we've dubbed them Crew 42.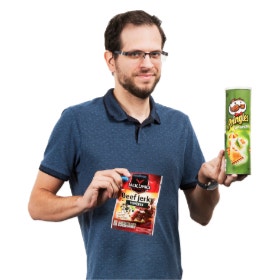 Steve
Geek alert: Steve has moved into Office 42! He's an out-of-this-world developer, always prepared to swoop in and save the day whenever Darth Vader's army of bugs tries to invade our computers. When he's not munching on jalapeño Cheetos or riding his bike, he's taking down bugs with his sick coding skills!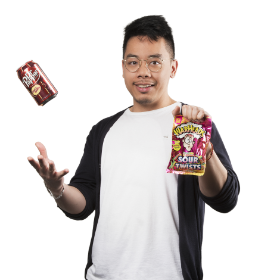 Thomas
Thomas first joined our B42 team during his studies (which he successfully completed)! Once a Marseille native, he is the quiet force in charge of the computer development behind the scenes—and a true coding wizard! Thomas loves Reese's peanut butter as much as video games!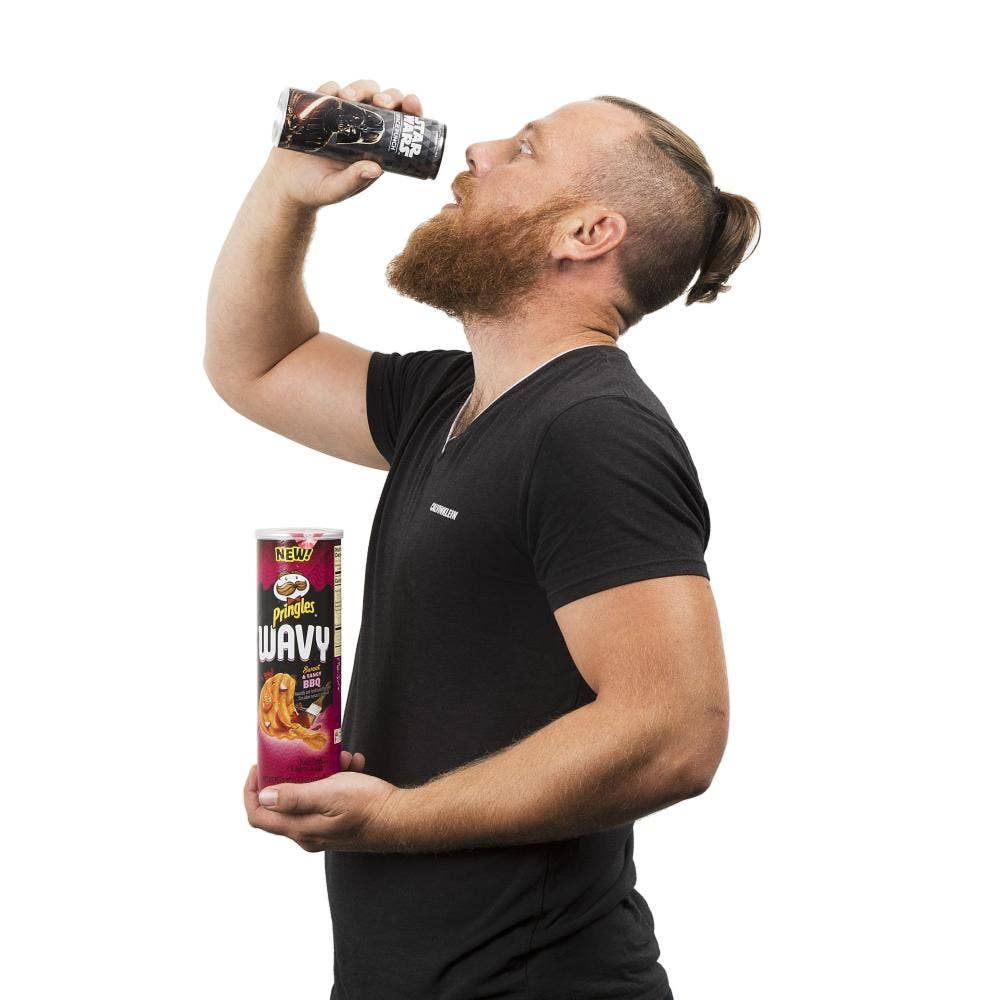 Jérémie
Jérémie is involved in the development of our online store's software. He is always available to help us when we say 'it's not working'. Do you want to make this happy dad happy? Offer him some American Wonka Nerds candy!
Marketing Team, aka the M&M's
How do we make our products even MORE irresistible? Faith, trust, a bit of pixie dust…and our Marketing magicians! Our team has its finger on the pulse of the latest US trends. Don't miss out! Follow My American Market on social media and subscribe to our newsletter.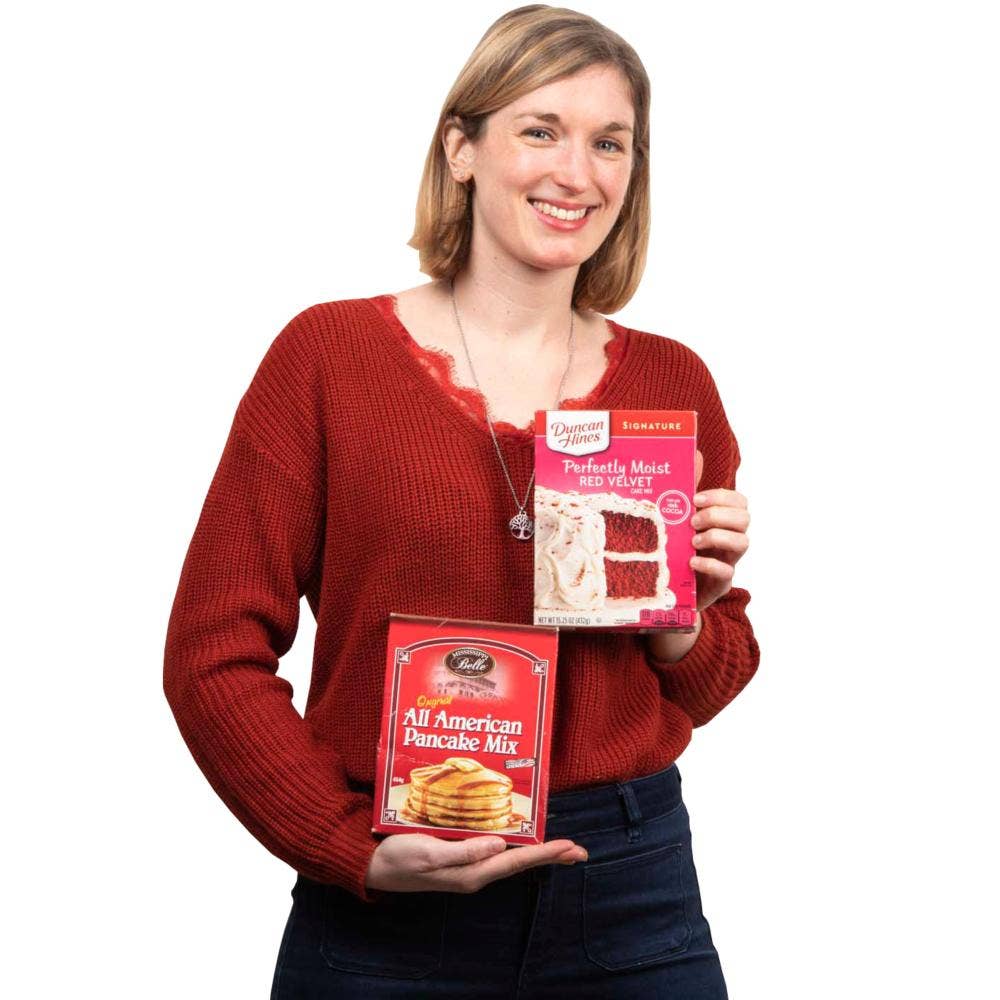 Sylvia
Sylvia is what one might call an accidental American. She was born in the United States but moved to France when she was just three months old. She discovered American treats on her first trip to the US when she was 15 and has been catching up ever since! Sylvia loves to share her love of America and Asia with you through her social network management and content creation. She'll also keep you up to date on the latest and greatest through our newsletter!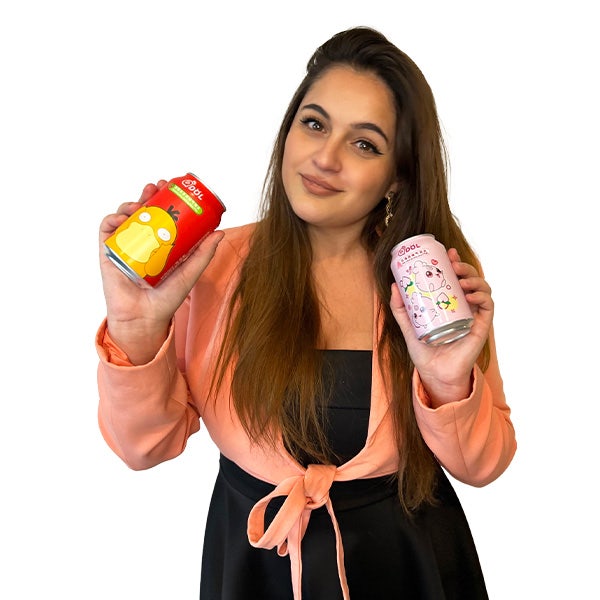 Caroline
With her straightened hair and impeccable nails, you'll know Caroline at a glance as she features our products through our social media and amazing giveaways! While we're on the topic of cute, have you ever seen a squirrel bark? You might just have seen her Pomeranian dog (you know, like the one in The Nanny) on Tik Tok, thanks to our influencer in chief!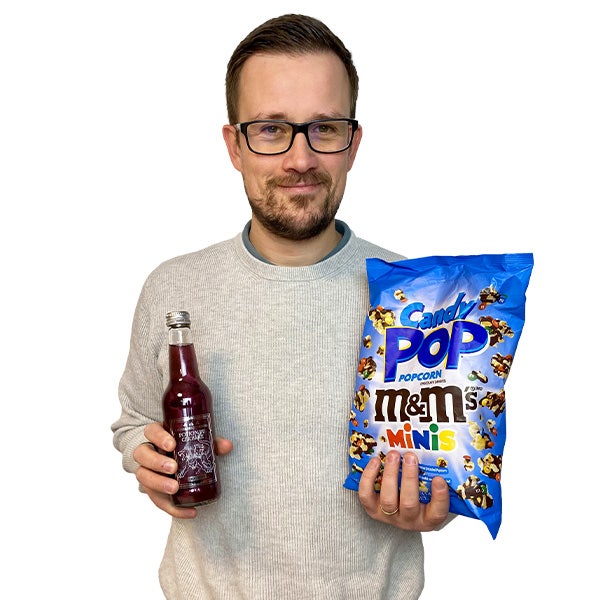 Guillaume
Originally from northern France, he sought a warmer climate for five years in Italy. Just enough time to find a beautiful Italian woman before heading back to France and settling in Toulouse. He's a marketing and e-commerce expert, but he'll also shine during American Football trivia night—if he's not too busy already showing off his Mario Kart skills, that is!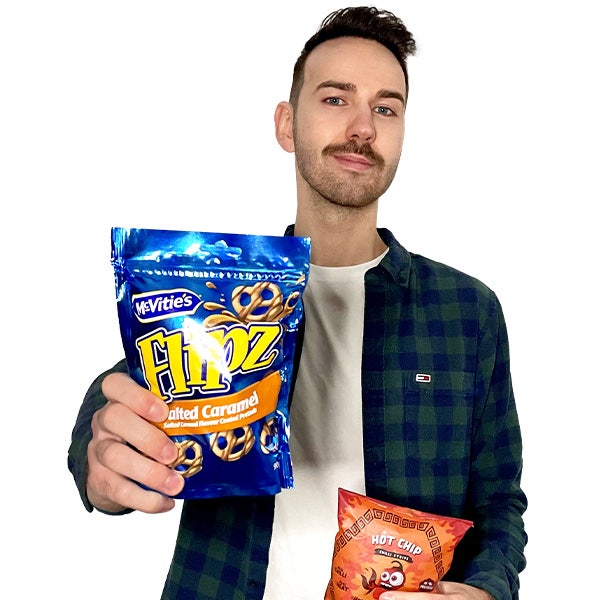 Lauric
Is our beautiful website making your mouth water? Then you can thank Lauric! Our artistic director uses all the tricks up his sleeve to make your experience with us as sweet and smooth as peanut butter. Ever the stylish man, he's quick and efficient, perhaps because he's fueled by Coffee Mate ☕ and delicious Treets.
Customer Support Team, aka the Jedis
Our wonderful lightsaber-wielding Jedis are here to listen, make sure everything runs smoothly, and above all find solutions to any problem that may arise. With them on your side, everything's gonna be alright.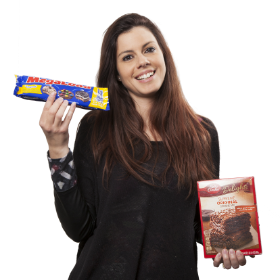 Laura
As our fearless Jedi commander, Laura trains her young Padawans to be warriors…of kindness! She is beloved across the galaxy for her million-watt smile and legendary patience. Our bomba latina knows that customer satisfaction is the true "Force" behind My American Market.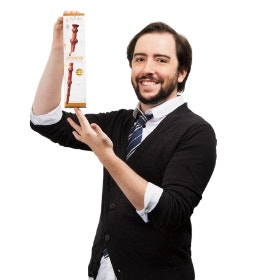 Dorian
He brings a special American touch to the Jedi (and he doesn't mind being the only guy)! Dorian lived in the US for quite a few years before coming to join our team. He loves pop culture, Harry Potter, and superheroes, and knows the products related to them inside and out.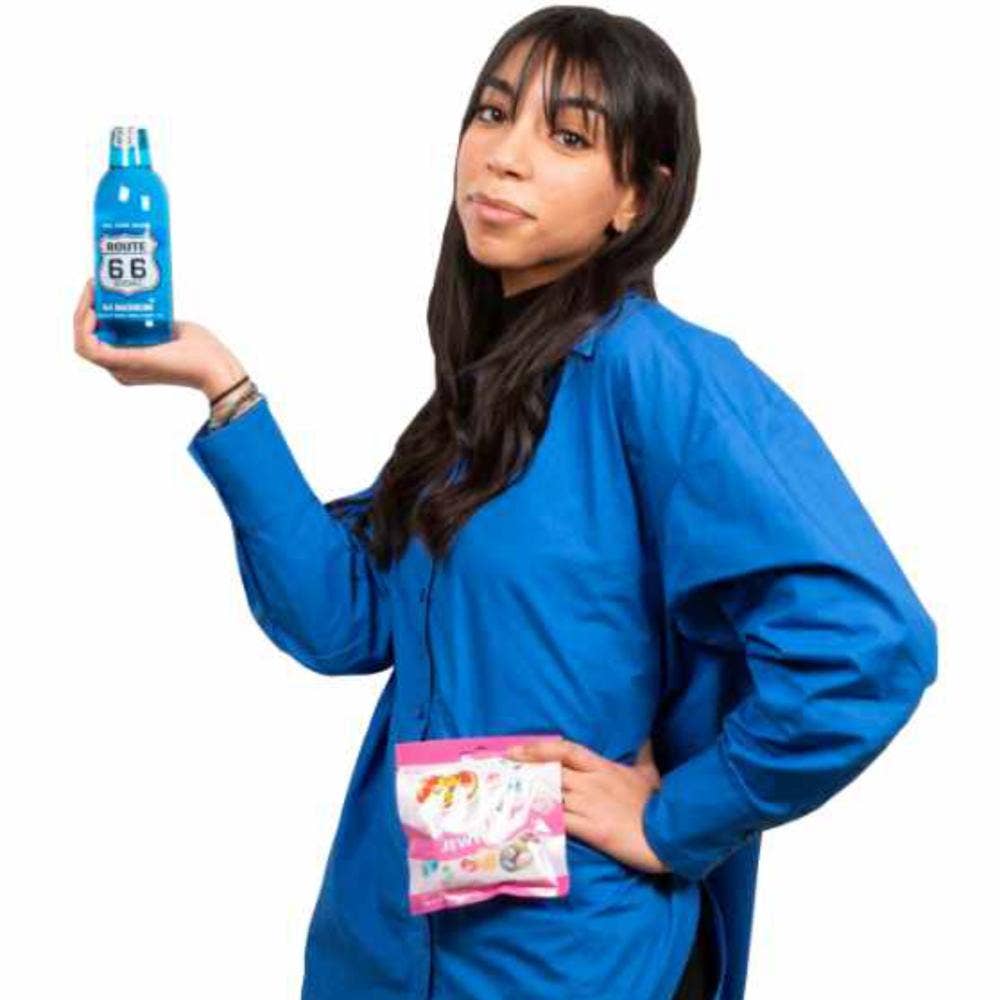 Lubna
As far as Lubna is concerned, all customers are "cuties"! She positively radiates happiness and good vibes, so if you talk with her on the phone, you can be sure she'll leave you with a smile on your face. Lubna is also a proud Moroccan and Italian bi-national. She's always delighted to learn new cultures and traditions. Beware of Lubna with a cup of coffee though! Her energy levels are already through the roof as it is!
B2B Sales Team, aka the Beez
My American Market is proud to be the #1 supplier of American products to European retailers! Are you looking for a wholesaler of American goods? Our brilliant and dedicated B2B team is here for you from start to finish. No French? No problem. These talented team members can assist you in several different languages.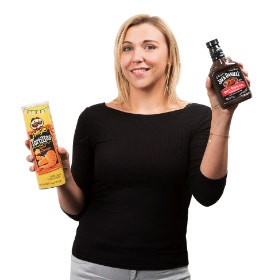 Marine
Marine is the Beez knees! She masterfully manages her team for maximum client satisfaction. Her colleagues appreciate her quick wit and passion. She loves a joke but is serious about her work. Whenever a new challenge arises, Marine is first to step up to the plate.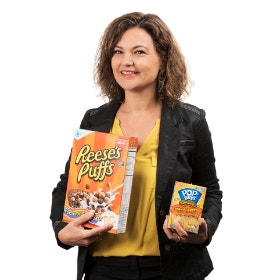 Audrey
Thanks to her international gift of gab and her appetite for challenge, Audrey is truly in her zone with our B2B clients. She walks them through the steps of their business development and manages every project with an iron fist in a velvet glove.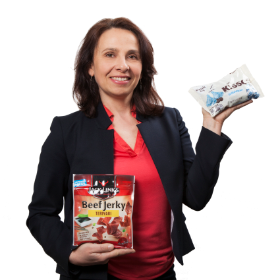 Giuseppina
Mamma mia! You've sure found the right person to give advice for your business. Giuseppina, and her 15 years of work in e-commerce, is here to take care of you like a real Italian Mamma. She's the real deal! You can chat with her in Italian, French or English.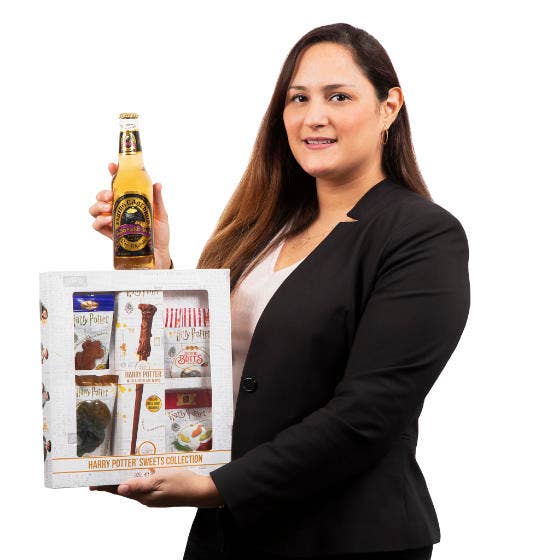 Carolina
Carolina helps Giuseppina and Audrey manage client accounts. Our B2B clients love her for her warm and gentle nature—call it joie de vivre! Carolina's superpower is super kindness: anyone who crosses her path walks away with a smile. Que guapa!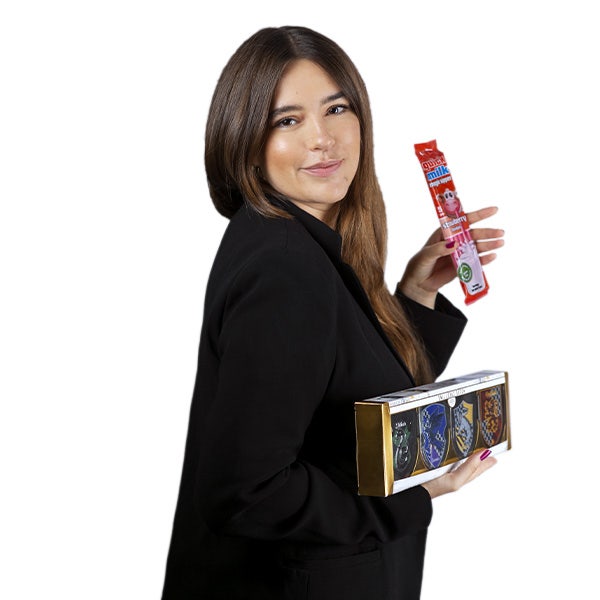 Anna
Whether you got a question, need some advice, or are wondering about a late order, Anna's got the answers! Our beautiful ragazza italiana is quick and efficient when it comes to helping you. She'll love to make sure your experience with us is as smooth as our peanut butter. She's also a soccer fan, so much so she named her dog after French soccer player and trainer Zizou!
Support Team, aka the Big Spenders
As their name might suggest, our Support Team is tasked with the huge responsibility of keeping us running as smoothly and efficiently as possible. Questions about regulations, exchange rates, or TVA (or our next fun team activity)? The Big Spenders are here to help!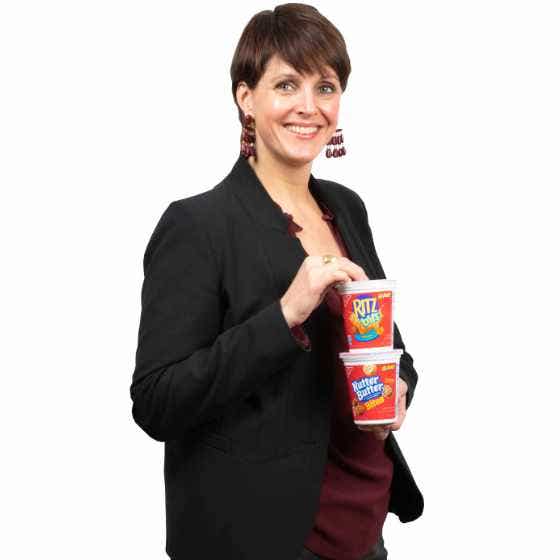 Hélène
It's Hélène who controls the purse strings in this operation. Our Director of Administration and Finance is a hard-working, multi-tasking Jill of all trades! But most importantly, she's the #1 Reese's pieces fan.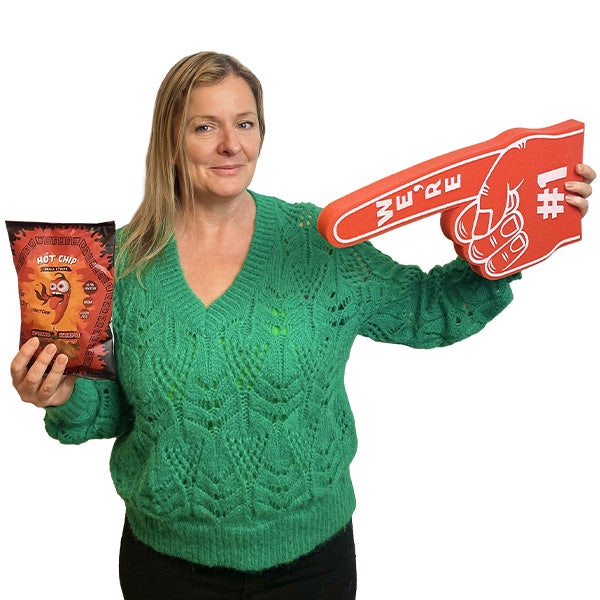 Estelle
Our favorite biker may zoom past you on the highway, but you can be sure she'll be extra cautious when she's juggling Excel files. Even when they're made up of over 12 000 tabs and 40 000 lines, she is not intimidated in the slightest! She's also our certified baking queen, and her spooky Halloween cemetery cakes will delight you!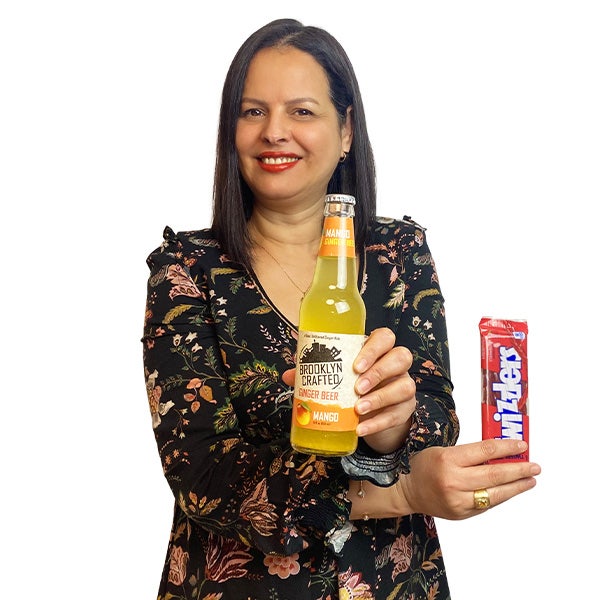 Fatima
If you hear a laugh booming in the office, you can be almost sure it's Fatima giving her 200% as usual! And that delicious smell? Probably one of her amazing home cooked meals she'll happily share with the rest of the dream! Tough to keep that summer body under control when she's around! There's just no saying no to her Moroccan brunches and tajines! She's well aware that the way to our hearts is through the stomach. In true HR queen fashion, she's always making sure everyone in the team is as happy as can be, and on the lookout for the next amazing addition to My American Market!
The Warehouse crew
As soon as your order is confirmed, the warehouse crew rushes to prepare with care and send your products out as fast as possible! They're working on the sidelines and are daily faced with the temptation of yummy American food all around them! Somehow they resist! They're basically the best.