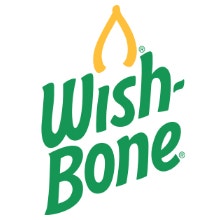 Wish-Bone: find the perfect dressing for every salad!
Wish-Bone is a household name in American salad dressing! Wish-Bone offers tons of variety to dress up your meals: Ranch and Italian are guaranteed crowd-pleasers for salads, Caesar is perfect for wraps, and don't forget the Blue Cheese to go with your chicken wings and celery sticks... the possibilities are endless!

All these Wish-Bone salad dressings and more are waiting for you in our <a href=/us/">online American food shop</a>!</p>"
Learn more