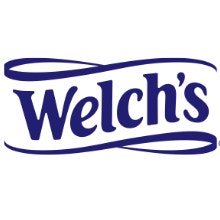 Welch's: raisin' the bar for raisins!
We heard through the grape vine that you love all things grape, so we stocked up on Welch's just for you! We've got grape soda and grape jelly (obviously), but also some other fruity delicacies like strawberry soda! Wondering how Welch's gets that ripe, juicy flavor? It all starts with real fruit!

An awesome selection of Welch's products is available in our online American food shop!

"