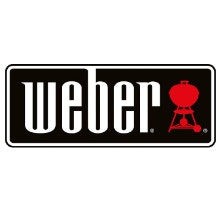 Weber BBQ: the American barbecue master
Weber is one of the biggest names in barbecue, not just in the US but around the world. The very first Weber grill, a round kettle-style drum with a lid and a three-legged stand, revolutionized American cookouts in the '50s. Discover the delectable barbecue sauces and seasonings that chefs at Weber Grill Restaurants really use, and revolutionize your own grilling style.

Get your favorite Weber products from our <a href=/us/">American grocery store</a>!</p>"
Learn more