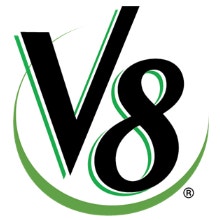 V8: drink your veggies!
You can enjoy V8 straight, or mixed into smoothies and cocktails! Americans love V8 vegetable juices. And it's no wonder—they're good AND good for you! V8 makes getting in your five daily servings of fruits and veggies easy and delicious. Cracking open a can of V8 is a great way to load up on vitamins!

Get your V8 vegetable juice from our online American food shop!
Learn more