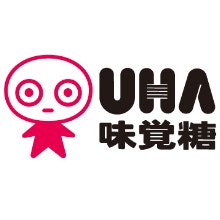 Uha: the best of Japanese candy!
When your sweet tooth is demanding something yummy and unique, satisfy its desires with Uha! I❤️»» Japanese candy maker Uha offers tons of tasty and original flavors: melon soda, cola, grape & yogurt, tart lemonade, green grape, and more. And the totally kawaii packaging will make you want to try all their treats!

There's an impressive selection of Uha products in our online American food shop!