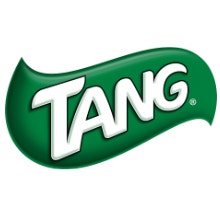 Tang: the official drink of the 80s
Tang is a famous fruity powdered drink mix—so famous that it's even been to the Moon. But today, it's tricky to find anywhere in Europe. So we import Tang drinks straight from the USA to take you on an instant trip down memory lane! Pick your favorite flavor, stir a scoop of powder into a glass of water, and voila—instantly refreshing!

Get famous Tang drink mix and tons of other American drinks and snacks from our online grocery store.
Learn more
Tang: the delicious and fruity all-American drink mix
The bright orange color and taste of Tang has made it one of the most beloved drink mixes in all of America, and a 1980s icon. While it experienced the height of its fame in the late 20th century, this drink continues to appeal to generation after generation. Today, Tang comes in an assortment of exotic fruit flavors. At My American Market, you can discover several of the most popular varieties from around the world, including Mango and Pineapple. But consumers didn't always have so many flavors to choose from. Back in 1959 when it first came out, Tang was only available in classic Orange. No matter which flavor you choose, and whether you opt for a single serving or a full pitcher, you're in for guaranteed yumminess! This powder drink mix has even been to the Moon! In the 1960s, NASA kept astronauts hydrated and happy by sending them on space missions with a supply of Tang, a practical way to make flavored drinks. You could say it's the official drink of outer space 😉
Hide 🙈