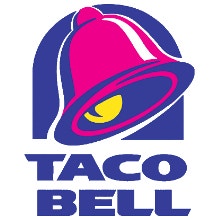 Taco Bell: make every day Taco Tuesday!
You might be thousands of miles away from the nearest Taco Bell drive-thru, but you can still have a taste of your favorite Tex Mex at home! We put together a selection of yummy Taco Bell products just for you, including taco and fajita seasoning, and your choice of mild or spicy hot sauce. We even have refried beans!

All these Taco Bell treats and more are waiting for you in our <a href=/us/>online American food shop</a>!</p>"