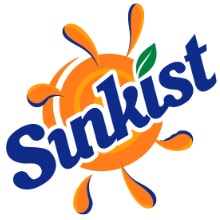 Sunkist: drinks that'll brighten up your day!
Fruity and refreshing Sunkist makes for the perfect thirst-quenching treat! Americans love Sunkist soda, especially the classic grape and orange flavors! We also got our hands on some amazing limited-edition Sunkist bottles: grape and strawberry flavors featuring your favorite princesses from Frozen!

Check out all the Sunkist drinks we carry in our online American food shop!
Learn more