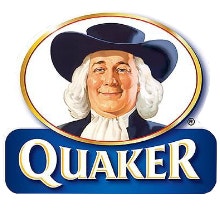 Quaker: oatmeal, and much more!
Do Quaker oats really need an introduction? The company has been making hearty oats, oatmeal, grits, and other breakfast foods for generations. Enjoy Maple & Brown Sugar or Peaches & Cream Quaker instant oatmeal, made with either water or milk, in the morning or as a midnight snack!

An awesome selection of Quaker products is available from our online food shop!

"