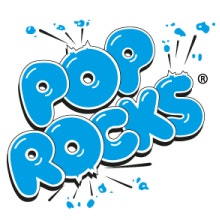 Pop Rocks Candy: like fireworks in your mouth!
Who ever said you shouldn't play with you food? Americans have been breaking the rules for generations, with Pop Rocks candy! An explosion of flavors and sensations awaits inside every packet of Pop Rocks candy! Whether you opt for green apple, watermelon, blue raspberry, chocolate, or cotton candy, you're in for a uniquely fizzy treat!

Browse the awesome selection of Pop Rocks Candy on on our website!