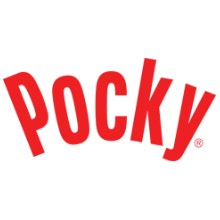 Pocky: crispy Japanese snack sticks
Pocky is one of the most popular sweet snacks in Japan! These thin, crispy cookie sticks are known all throughout Japan for their unusual flavors and vibrant colors! Some of the flavors might surprise you (in a good way). Try cookies 'n' cream, matcha green tea, strawberry, banana, and many more!

Get your favorite Japanese Pocky sticks from our Japanese store.
Learn more
Pocky, the most crunchable Asian snack sticks
In 1965, the Japanese company Glico, renowned in Asia for its culinary innovations, released a brand-new type of snack—thin, crispy cookie sticks dipped in luscious chocolate! In the years since, the snack has become so popular that it's made its way around the entire world! Next stop, your doorstep! Pocky's slogan is "Share happiness!" so we encourage you to let your friends and family partake in this tasty treat. Before becoming Pocky, these yummy chocolate-dipped snacks were called Chocoteck. Today, they're as popular as M&Ms in Asian countries! There are hundreds of different Pocky flavors, but the best-sellers are Chocolate Pocky and Cookies & Cream Pocky. You're going to adore the other flavors we picked out for you, too—the "crème de la crème" of Japanese Pocky! We've stocked up on all the classics, plus some more original flavors like Chocolate Banana and Matcha Green Tea Pocky! And be sure to stay tuned because we're always adding new flavors and products.
Pocky in your pocket?
Besides the awesome taste, one of the best things about Pocky is that it's a super practical snack. Slip a pouch or two into your pocket, backpack, or desk drawer so that you can munch on your favorite Pocky for breakfast, after a workout, as a midnight snack, or any other time a craving strikes 😉. Pocky is always by your side! This cookie brand makes delicious and unique snacks that kids and adults alike love devouring and sharing (if there are any left!).
Hide 🙈