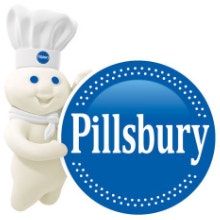 Pillsbury: baking just got a whole lot more fun!
Bring some color into your life, and your desserts, with Pillsbury! Your favorite American sweet treats have never been more delicious, or easier to make! Oreo brownies, funfetti cake, lots of different colors of frosting to choose from, and don't forget the sprinkles! With Pillsbury mixes and frosting, you can be sure that your creations will look as great as they taste!

Check out all the yummy Pillsbury products on our website!