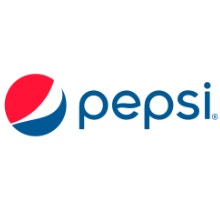 Pepsi: put some pep in your step!
Is Pepsi your go-to soda? You're going to love all the Pepsi products we picked out for you! Original Pepsi or Wild Cherry Pepsi? Japanese or American edition? Bottle or can? So many choices! We even have Pepsi lip balm, so you can keep the unique flavor on your lips all day long!

Quick, head over to our <a href=/us/>online American food shop</a> to check out all the <strong>Pepsi</strong> products we carry!</p>"
Learn more
Pepsi, an American brand heard 'round the world
Pepsi needs no introduction, but we still wanted to share a few fun facts about the brand's history with all of you American soda enthusiasts! Pepsi's predecessor was invented at a drug store in 1896, though it wasn't yet called Pepsi. Caleb D. Bradham, a young pharmacist from North Carolina, began selling a mixture made from kola nut and sparkling water to patients complaining of stomach pains and dyspepsia, also known as indigestion. When he noticed how popular his soda fountain was becoming, he decided to market his concoction. He called it "Brad's Drink." In 1902, it was renamed "Pepsi-Cola." Unfortunately, Bradham didn't live long enough to see his soft drink hit it big. Soon after Bradham's death, Pepsi fell on hard times, suffering shortages and economic upheaval as a result of the wars, and ultimately going bankrupt—twice. But the company refused to quit, pushing forward with ingenuity. It developed new designs and new bottling techniques, creating both bottles and cans of Pepsi. It was even the first brand to sell soda in a plastic bottle, and its first spiral glass bottle came out in 1954. And it didn't stop there. It also launched new types of Pepsi, like Diet Pepsi and Caffeine-Free Pepsi. And last but not least, it recognized that to sell better internationally it would need to adapt its recipes and product offerings to fit the preferences of each market. Pepsi-Cola is known for its unique, (almost) unmatched flavor, its constant innovation when it comes to taste, packaging, and range, and for its revolutionary avant-garde marketing concepts and communication strategies. To give you an idea, Pepsi was the first brand to develop a light, sugar-free alternative to diet soda, called Pepsi Max.
The Pepsi generation
Pepsi owes most of its international success to the inventiveness and creativity of the teams that produced its commercials in the '80s, '90s, and 2000s. Some of the most famous stars of their era have starred in Pepsi ads, from Michael Jackson, who performed "Billie Jean" in a 1984 commercial, to Beyoncé, to Lionel Richie, Pink, Shakira, Kanye West, Kendall Jenner, and many others. Pepsi drinkers weren't simply drinking Pepsi; they were consuming the concept, the freshness, the enthusiasm of the Pepsi brand and of all the dancers and celebrities featured in its commercials. Pepsi brings together people's passions—music, sports, movies—and makes them attainable in a single sip. That's the Joy of Pepsi! After spending years developing an extremely influential brand and an incredible product range, PepsiCo began expanding, and buying or creating other brands (including quite a few soft drink and soda brands), moves that have helped it grow into the multinational food and beverage giant that it is today.
Hide 🙈