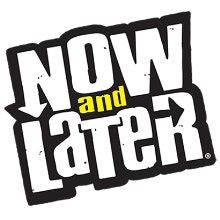 Now and Later: enjoy some now, and some more later!
Here's another 100% American candy to try when your sweet tooth is begging for a treat: Now and Later! Chewy Now and Later taffy comes in small square packages, but packs big fruity flavor. You'll be addicted before you know it!

Get your Now and Later candy from our online American food shop!

"