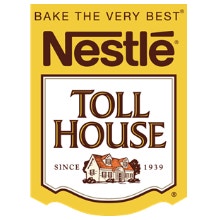 Nestlé Toll House: tried and true chocolate chips!
If you've ever made chocolate chip cookies, you know that Nestlé Toll House is the way to go. I❤️»» Only the best white, milk, and semi-sweet chocolate chips for your cookies, muffins, and brownies! Make the best baked goods even better with a sprinkling of Nestle Toll House!

Stock up on Nestlé Toll House chocolate chips on our website!