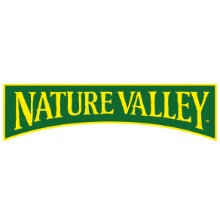 Nature Valley: energy-boosting granola bars!
Nature Valley makes some of the most beloved granola bars in all of America. Nature Valley snack bars start with a yummy granola base, and then get energy-rich add-ins like maple syrup, dried cranberries and other fruits, honey, and dark chocolate! Who knew nature could taste so good?

There's an awesome selection of Nature Valley granola bars on our website!