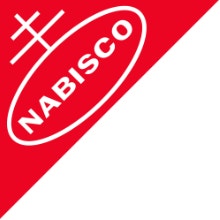 Nabisco: you'll want every last crumb!
Do you love crackers, cookies, wafers, and everything in between? Browse our selection of crunchy Nabisco snacks! We've got all your favorite snacks on both ends of the sweet-savory spectrum: tons of Oreo flavors and varieties, graham crackers, and mini Nilla Wafers, plus crackers like Triscuits and Ritz Bits!

Get all your favorite Nabisco products from our <a href=/us/">online American food shop</a>!</p>"
Learn more