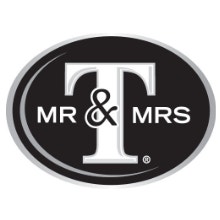 Mr & Mrs T: your favorite cocktails, made easy!
When you're in the mood for a cocktail, just ask Mr & Mrs T—the T stands for "tasty"! Anyone can be a great at-home bartender with these super easy-to-use cocktail mixes. Whether your drink of choice is a Bloody Mary, a Margarita, or a Whiskey Sour, you can make them all with a little help from Mr & Mrs T!

Check out all the Mr & Mrs T mixes we carry in our online American food shop!

"
Learn more