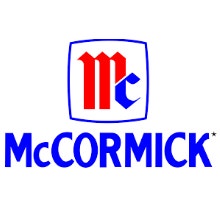 McCormick: find the flavors you need for any American dish!
If you cook American specialties, you're going to love McCormick spices and seasonings! They've got everything you need to make the most flavorful gravy, chili, meatloaf, tacos, and even steak. McCormick will earn a prominent place in your spice drawer, we're sure of it!

To get your McCormick seasonings, head over to our online American food shop!
Learn more