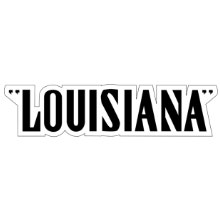 Louisiana: the famous American hot sauce with a healthy dose of southern spice!
Louisiana hot sauce is the spicy condiment of choice for most of the American south! Made from cayenne pepper, it packs a fiery punch! Louisiana sauce goes well with nearly any dish you can think to put it on, so don't hold back. By the way, it's the same hot sauce that they use at the famous chicken chain Popeyes!

Browse all the US-made products we carry in our American grocery store.