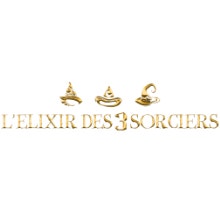 L'Elixir des 3 Sorciers - discover a magically glittery soda
Dear witches and wizards! If you're preparing to battle the dark forces, you'll want to stock up on a few enchanting bottles of the magical drink L'Elixir des 3 Sorciers! I❤️»» Prove that your witch or wizard heart is pure—give a bottle of iridescent glitter soda a shake. If it glows, you've revealed its powers! These soft drinks and the illusions they produce were concocted by 3 great sorcerers, using ancient magic recipes, just for you!

Explore our products from around the world in our online shop.
Learn more