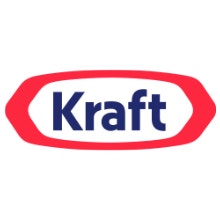 Kraft: where are all our CHEESE lovers?
Ah, there you are! You're going to love everything Kraft. The common denominator across all their products? Cheese, cheese, and more cheese. Kraft really understood the assignment! Spray cheese, cheese sauce, boxed mac & cheese, and more. Oh, and they make great salad dressing, too, for when you're all cheesed out (if that's even possible)!

Our online American food shop has an awesome selection of Kraft foods!

"