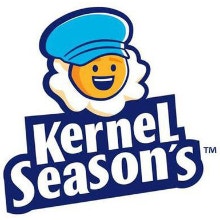 Kernel Season's: the best popcorn seasoning for every season!
You're going to want to try every flavor of Kernel Season's! Inside these cute and colorful containers are unique seasonings that will elevate your popcorn game. Just shake your favorite Kernel Season's sweet or savory spice blend onto freshly popped popcorn and dig in! What's it gonna be: Bacon Cheddar, Nacho Cheddar, or Caramel?

Check out all the Kernel Seasons products we carry in our online American food shop!

"