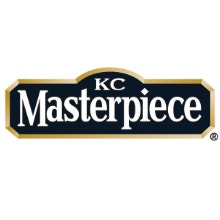 KC Masterpiece: cook up your own BBQ masterpieces!
You can't beat award-winning KC Masterpiece BBQ sauce! Start with the original recipe, which has the perfect balance of smoky and sweet flavors. Then, branch out and try honey barbecue, honey molasses, hickory brown sugar, and more. You can't go wrong with any KC Masterpiece sauces!

Pick out your favorite KC Masterpiece barbecue sauce from our online American food shop!
Learn more