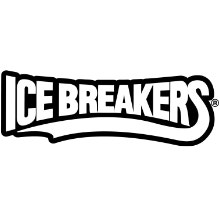 Ice Breakers: candy made for sharing, but so good you won't want to!
Ice Breakers are truly legendary American mints! Inside these little round tins is BIG flavor: invigorating mint or sour, fruity candy. And Ice Breakers aren't just delicious and refreshing, they're also practical! Each container comes with two openings, one for your friends and one for yourself.

Whether or not you decide to share, it's all available on our website!

"
Learn more