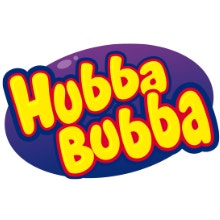 Hubba Bubba: supersize your bubble gum bubbles!
Hubba Bubba bubble gum is the American chewing gum you need if you want to enter a bubble blowing contest! Hubba Bubba was developed to be less sticky than other types of chewing gum, so you can blow giant bubbles without a worry in the world! Because when they inevitably pop, at least the gum won't stick to your skin!

Browse all the US-made products we carry in our American grocery store.

"
Learn more