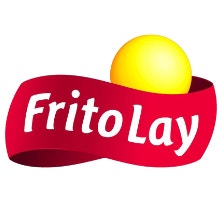 Frito-Lay: you won't be able to resist the crunch!
Craving something crispy? Frito-Lay has everyone's favorite chips! Go with a classic like Salt & Vinegar chips, or branch out a bit with a Frito-Lay original flavor, like Bacon & Cheddar. Plus, discover new flavors to love, like the Japanese Frito-Lay offerings, which include Garlic Shrimp tortilla chips and Maui Onion twists!

All the Frito-Lay products you're looking for are in <a href=/us/> our online food shop

Fritos: America's favorite snacks
chips and the dips that go with them have been around since 1932, thanks to Charles Elmer Doolin. He started Frito Corporation out of his garage, but soon moved operations into a house, and from there it really took off. The very next year, the company opened factories in Dallas and Tulsa to help keep up with demand. By 1941, it also had factories in Los Angeles and Denver, and franchises had opened across the entire country. Since 1961, the Fritos brand has belonged to Frito-Lay, a major player in snack manufacturing. Fritos are made from corn, but the snack food giant also owns over 29 brands, including quite a few varieties of potato chips. If you stacked up all the potatoes Frito-Lay goes through in a year, they would reach all the way to the Moon and back! See? We weren't kidding when we said Frito-Lay makes America's favorite snacks! There's a reason why one of Frito's slogans is: "It tastes better with Fritos"! And Frito-Lay is even bigger than you can imagine. Why? Because it's owned by PepsiCo. The company's entire mission is to put a smile on your face, one sip or bite at a time!
Fritos: classic American corn chips
Fritos come in quite a few different formats and flavors, so there's something for every snacker. That said, most Frito fanatics prefer the original version. And we don't blame them. There's a lot to love about these salty corn snacks. Fritos Corn Chips have a crunch factor that not many other chips can live up to. Plus, they're just plain delicious. But if you want to mix it up, try Fritos Honey BBQ Twists. These spiral-shaped crisps are perfectly crunchy, and their delicious Honey BBQ flavor is like a party in your mouth. No dip necessary—these chips make an incredible, flavorful snack all on their own. But if you can't pass up a good dip, Fritos also created chips just for that purpose: Scoops Corn Chips. They're the perfect shape for maximizing your dipping potential, and making sure it doesn't slide off before it reaches your mouth! All you have to do is decide what to pair your Fritos with: queso, salsa, or French onion dip?