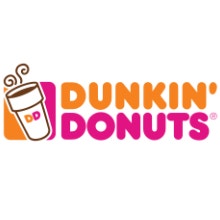 Dunkin' Donuts: it's time you took an all-American coffee break!
We brought some gems all the way from Boston: Dunkin' Donuts ground coffee! Waking up in the morning is a whole lot more pleasant when you know that a cup of Dunkin' Donuts coffee awaits. What'll it be: original 100% Arabica, French vanilla, or hazelnut?

Check out all the Dunkin Donuts products we carry in  our online American food shop ! 
Learn more