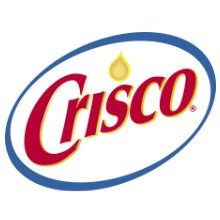 Crisco: less butter, but just as much scrumptious flavor!
Crisco is America's favorite brand of shortening! Shortening is the magic" ingredient that makes it possible to bake deliciously flaky pastries without (or with a lot less) butter! And Crisco shortening is the most iconic brand of them all.

Check out all the Crisco shortening we carry in our online American food shop!
"
Learn more