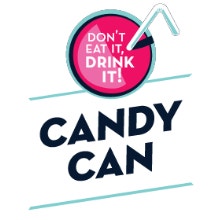 Candy Can: drinks that taste like candy!
Candy Can soda is just as vibrant on the inside as it is on the outside! These colorful cans contain extraordinary flavors like marshmallow, cotton candy, and bubble gum. Candy that's drinkable AND sugar-free! Here's our Candy Can challenge, if you choose to accept it: try every single flavor of this fun, candy-inspired drink!

Discover our selection of Candy Can soda in our online American grocery store.