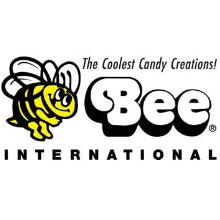 Bee: terrifyingly delicious candy!
Bee makes sweet treats you won't forget any time soon! This is some of the most original candy you'll find: Day of the Dead skulls and icky oozing eyeballs! Bee treats might look spooky on the outside, but the inside is nothing but sweet—yummy sour candy and marshmallows!

Browse all the Bee products we carry in our American food shop.