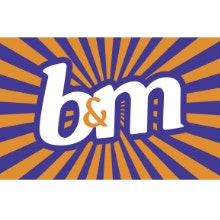 B&M Baked Beans: Rich, Delicious Beans from New England!
B&M Baked Beans have been bringing you authentic American-style beans since 1867. I❤️»» As a leading name in canned goods, B&M Baked Beans know how to make rich, juicy beans. Try B&M Baked Beans for breakfast (like the English) or enjoy them for an American-style dinner!

Browse all of the B&M products in our American food store.