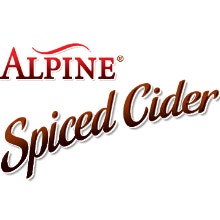 Alpine: as American as apple... cider!
Alpine is known for its authentic American apple cider. All YOU have to do is add hot water, and before you know it you'll have a steaming mug of spiced apple cider—the most comforting cold weather beverage! Nearly every American family keeps a box of Alpine in the cupboard, for quick and tasty cider all winter long!

Get your own Alpine cider mix from our American food shop.
Learn more