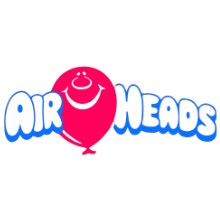 Airheads: playful American candy chews
You can't talk about American sweets without mentioning Airheads candy! Airheads are a favorite in schoolyards all over the United States! Classic Airheads are soft, chewy taffy-like candies that come in a wide variety of flavors. But Airheads didn't stop there, even though their classic taffy bars has reached a staggering level of popularity. They are continually inventing new treats, like fruity bites, chewing gum, ropes, sour belts, and even candy canes!

Browse all the products we import from the US in our American grocery store!