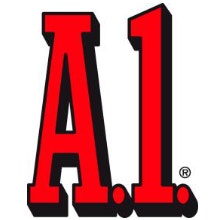 A1: America's Favorite Steak Sauce
A1 is the leading brand in American-style sauces! Pair this savory A1 steak sauce with a delicious grilled steak. You can also use the A1 marinade to season your meats before cooking. For guaranteed flavor, go A1!

Browse all of our A1 products in our online American food shop.